Thai Crafts In Bangkok
Author: TT Date Posted:27 August 2012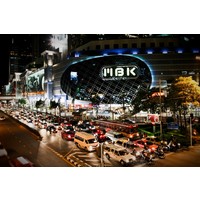 Thai craftmanship is an art that has existed in the country since ancient times. Now with the rise of modern technology for handicraft, Thailand has paid homage to its roots by blending perfectly traditional art with modern techniques. Skills and talents are passed on only through family members from generation to generation so most of these techniques are still very much alive.
Intricate detail in very much preserved in their wood carvings. The methods that the Thai artisans utilize are meticulous and spectacular, and this is evidence that not only do they work with creativity, but with also with passion and perseverance.
The country is blessed with an abundance of high quality natural materials and Thai craftsmen take full advantage of this. From mango wood, palm leaves, rattan and coconuts, a seemingly inexhaustible supply of materials do not limit the imagination and creativity that the Thai artisans can produce.
Bangkok, as the nation's capital, is an excellent avenue for these artisans and craftsmen to showcase their amazing works of art. Street vendors and luxurious malls alike are abundant with these craft and here are some places that will surely provide bliss for handicraft lovers and collectors alike.
Popular Thai Craft Shops in Bangkok
Chatuchak Weekend Market
This shopping haven is the most famous of all weekend markets in all of Thailand and of South East Asia, with around 15,000 stalls open showcasing pretty much anything under the sun, from Thai crafts to Thai cuisine to anything Thai produced.
The popularity of this weekend market has to a point where it is currently attracting over 200,000 visitors every weekend. This gives stall owners and Thai craftsmen alike an amazing opportunity to showcase their wares and prices have become very competitive.
MBK Center
This large shopping mall in Bangkok, Thailand contains around 2,000 shops, restaurants, and service outlets, and is popular with tourists and local residents alike.
OTOP
OTOP stands for One Tambon One Product, having the aim of promoting authentic Thai products made by local communities. An initiative launched by the Thai government in 2001, it helps communities with valuable assistance and opportunities to showcase their indigenuous skills and craftsmanship using the abundant natural resources and raw materials.
---
Leave a comment