Mango Wood Hand Carved Wall Art
Author: TT Date Posted:10 January 2012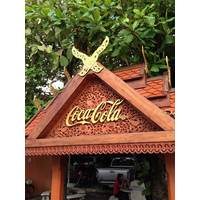 Mango Trees Australia specializes in a huge range of wooden wall art pieces that you can virtually decorate in any home or office, in any room or wall.
Our huge collection contains hundreds of unique designs that have been carefully handcrafted and painted with extreme details by master artisans from northern Thailand.
We use high quality mango wood, old teak wood, and bamboo among others.
Most of our designs have either a tropical or Asian accent to them, so the atmosphere you get when you decorate your home or office with these pieces would be warm and bright, yet relaxed and calm feeling.
Here are some of our wall art examples:
From Buddha Wall Arts
To Golden Flower Designs
To Mix and Match Sets
To beautiful mosaic Wall Arts
Mango Trees Australia can provide your home or office decoration the perfect warmth and brightness it deserves.
---
Leave a comment